Reduce your CO2 footprint
Hit your sustainability targets
Enjoy effortless, clean energy savings to further fund your cause
Power the local economy and help create jobs
Join the Energy Revolution
Community solar is increasingly recognized as an ideal solution for non-profit enterprises looking to reach sustainability targets via effortless clean energy savings, so you can stay focused on their mission of supporting those in need.
No upfront costs

No roof required

Guaranteed savings

Cancel at any time
Affinity Programs: Extending Decarbonization
In addition to assisting in net zero targets of the operation, Amp is now offering to extend exclusive access to clean, renewable energy to our offtakers' employees.
Through the Amp Community Solar program, offtaker's employees can tap into a reserved capacity and participate in the drive towards net zero targets.
Program Support
Communications Support– introduction to the program, custom landing page, FAQ's, clear instructions on how to participate
Awareness support with creative assets – digital and print form options to engage with employees in your established communications channels (intranet, newsletters, common areas etc)
For each employee that signs up to the Community Solar program, Amp will donate $100 to a charity of your choice.
Employee Benefits
Reduction in energy costs
Active participation in decarbonization
Reports & education on the impact of the reduction in carbon
Evolving Net Zero Landscape
Scope 1, 2 & 3 Emissions are inclusive of direct, operations related and supply chain emissions. With the advent of "work from home" becoming more prevalent and companies reducing their office footprint, many experts are pushing for Scope four to include the emissions generated from work from home for non front line employees.
SCOPE 1
Direct emissions
Company-owned buildings and equipment
SCOPE 2
Indirect emissions
Company-used electricity and energy generation
SCOPE 3
Other indirect emissions
Supply chain, employee travel and embodied carbon
SCOPE 4
Employee emissions
Employee commuting, energy footprint and waste
Companies worldwide are committing to Net Zero Greenhouse Gas (GHG) Emissions based on the pre-pandemic established Scope 1, Scope 2 and Scope 3 emissions classification.
Community Engagement
In addition to reducing carbon emissions, we believe renewable energy
can also help to build stronger local communities.
At PureSky, we aim to deliver ongoing social benefits throughout the lifetime of each project. Our dedicated development teams work in collaboration with local stakeholders to get a better understanding of unique needs, environmental concerns, and a history of the communities in which we operate. With our long-term commitment to our renewable energy projects, we are able to be a trusted partner and community member.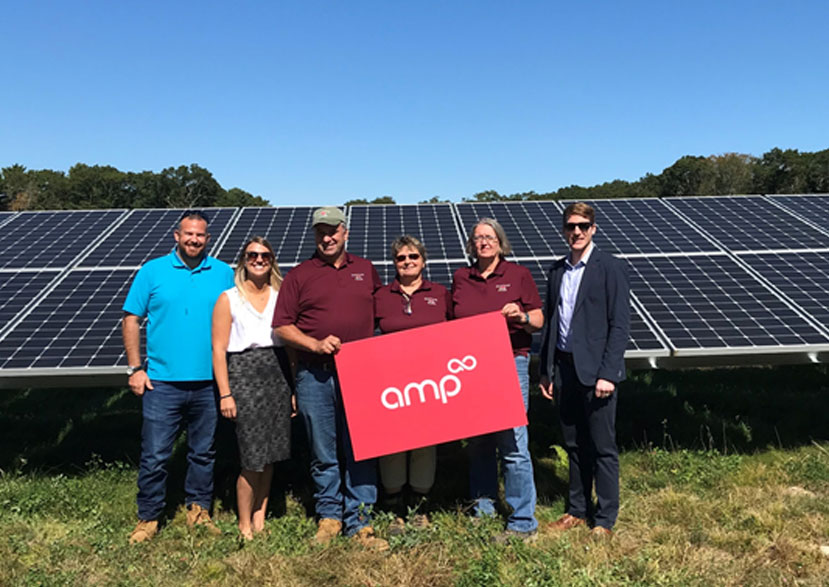 In 2023 Amp US was rebranded to PureSky Energy
With climate change posing such an urgent risk, we believe education is the key to solving tomorrow's environmental challenges.
In the regions where we operate our community and utility-scale solar farms, we support school renewable energy education programs with field trips, workshops, and student learning activities. These initiatives help students to understand the unique benefits of renewables and promote sustainability in their local areas. In New York alone we have committed more than $200,000 in the form of donations or scholarships to primary and secondary institutions.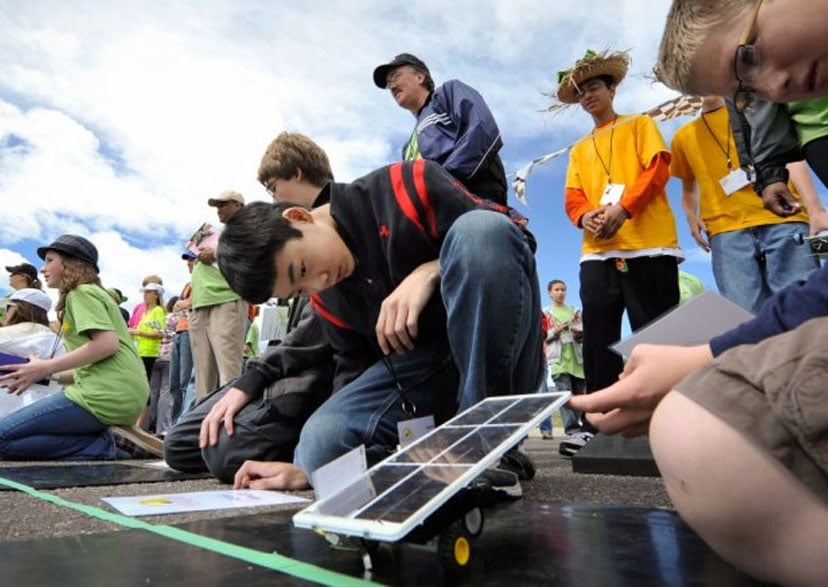 We strive to create new pathways for the next generation to forge careers in clean energy.
To achieve this, we've funded a number of scholarships in green STEM fields to help high school students advance their education and become tomorrow's environmental leaders.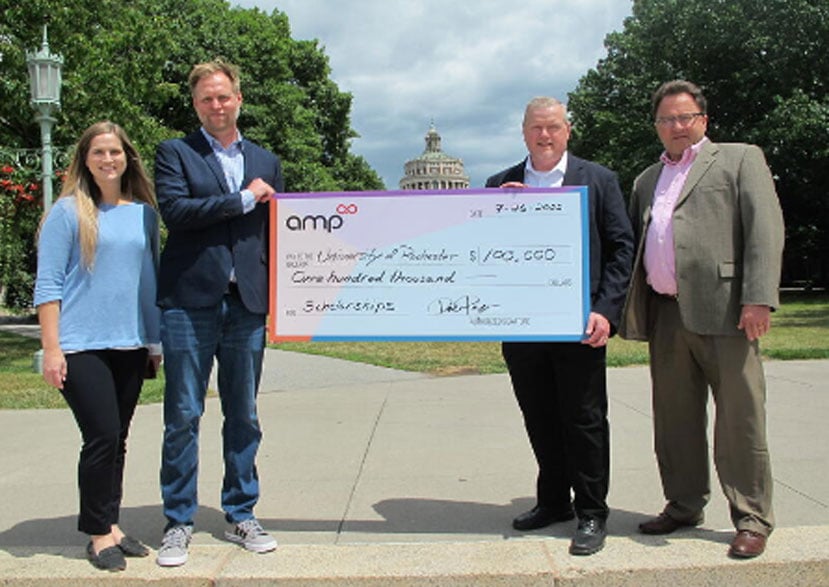 In 2023 Amp US was rebranded to PureSky Energy
PureSky Energy Provides $100,000 Endowed Scholarship for the University of Rochester
The University of Rochester has subscribed to six of PureSky's solar farms in Upstate New York, and will receive financial credits as a result of the clean, renewable energy generated by the farms.
Frequently Asked Questions