Amp Secures $88M Financing for Another New York Community Solar Portfolio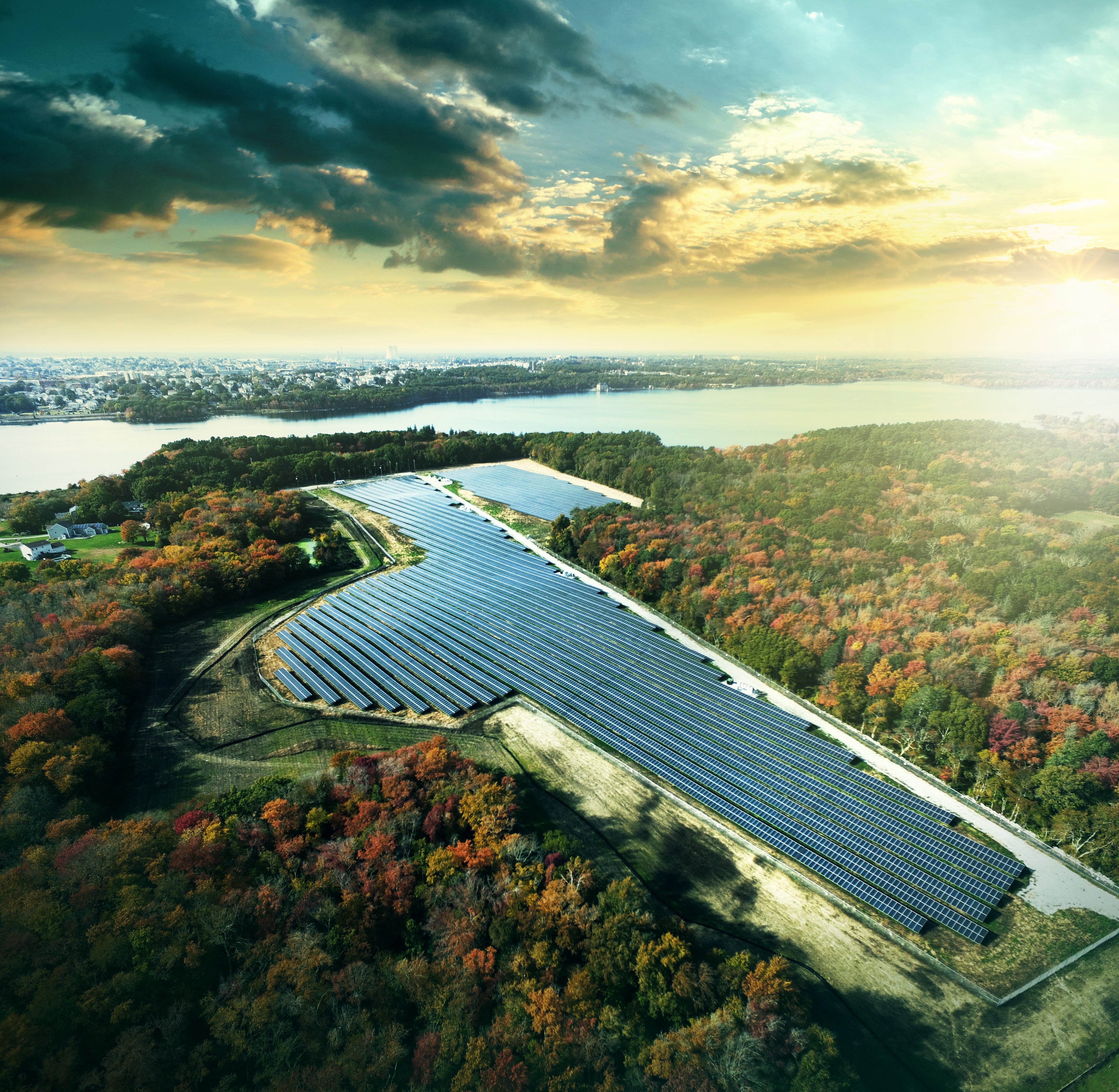 New York, US – January 24, 2022 - Amp, a global energy transition platform and renewable energy developer, announced today that it has successfully closed financing for the construction of six community solar projects in New York State.
The clean energy generated by the 34 megawatt portfolio is fully contracted for sale to local businesses and consumers, with commercial operation expected to begin in the first quarter of 2022.
The Power and Energy business of CIT Group Inc. (NYSE: CIT) served as lead arranger of the debt financing, along with City National Bank and Cadence Bank.
"This new portfolio of solar power assets continues our investment in New York community solar, creating jobs and supporting economic development while also responding to growing consumer demand for clean, renewable power generation," said Jared Donald, EVP and Head of USA for Amp. "We were pleased to again leverage CIT's industry knowledge and experience to finance this project."
Earlier this year, CIT supported Amp as the sole lead arranger of financing for another one of Amp's New York community solar portfolios. That portfolio represented 40 megawatts of solar generation capacity across five sites, with three sites having battery storage capabilities of 9 megawatts each.
"Amp is recognized industry-wide for its development and operation of top-tier renewable power generation projects," said Mike Lorusso, managing director and group head for CIT's Power and Energy business. "We look forward to the opportunity to support their future growth as they continue to build their portfolio of clean energy assets."
The projects under this portfolio will help the state of New York to achieve its climate and sustainability goals, including the recently increased goal of ensuring at least 10GW of installed solar capacity by 2030, while also improving the resilience and quality of the upstate grid.
Amp's long-term ownership and operation of its projects places a high priority on working together with landowners, towns and other local stakeholders to ensure a valuable, long-term partnership in the fight against climate change. The projects that make up this portfolio are no different, helping local farmers maximize or repurpose their land, creating hundreds of local jobs, while maintaining biodiversity with the integration of pollinator-friendly seed mixes for the vegetative cover underneath the solar arrays.
Amp has also arranged a $100k contribution to the University of Rochester for an endowed scholarship for undergraduate students in Arts, Sciences & Engineering, to celebrate the completion of the projects. As a proud member of the Rochester community, Amp is pleased to give back to the community and enable the higher education of future clean energy economy leaders matriculating from UofR.
Community solar is increasingly recognized as an ideal solution for companies and residents to show support for decarbonization goals, while saving money and supporting the development of local renewable energy. Amp is proud to provide Lowe's home improvement, the University of Rochester, and thousands of upstate residents in New York with monthly credits on their electricity bills from the clean electricity generated by these projects.
Amp develops and operates projects in many different power markets across North America. Businesses and homeowners interested in learning more about Amp, community solar and the opportunity to become a customer should contact communitysolar@amp.energy or visit community-solar.energy.
---
About Amp
Amp is a global energy transition platform.
We develop, own and operate clean energy assets throughout our core markets around the world. Alongside Amp X, our disruptive grid-edge technology platform utilizing proprietary artificial intelligence expertise, we are reimagining the grid and leading the Energy Transition. The company is headquartered in Toronto with global operations throughout North America, Australia, Japan, Spain, Czech Republic, and the UK.
Founded in 2009, Amp is a high-growth disruptor at scale, backed by major investments from institutional capital partners including most recently the Carlyle Group, which invested US$374 million into the company in late 2020.
Media Relations: communications@amp.energy
About CIT
CIT is a leading national bank focused on empowering businesses and personal savers with the financial agility to navigate their goals. CIT Group Inc. (NYSE: CIT) is a financial holding company with over a century of experience and operates a principal bank subsidiary, CIT Bank, N.A. (Member FDIC, Equal Housing Lender). The company's commercial banking segment includes commercial financing, community association banking, middle market banking, equipment and vendor financing, factoring, railcar financing, treasury and payments services, and capital markets and asset management. CIT's consumer banking segment includes a national direct bank and regional branch network.
Discover more at cit.com/about.
Media Relations:
John M. Moran
212-461-5507
john.moran@cit.com