Amp experiences significant increase in volumes in the US as 2019 came to a close, adding to its portfolio of community solar assets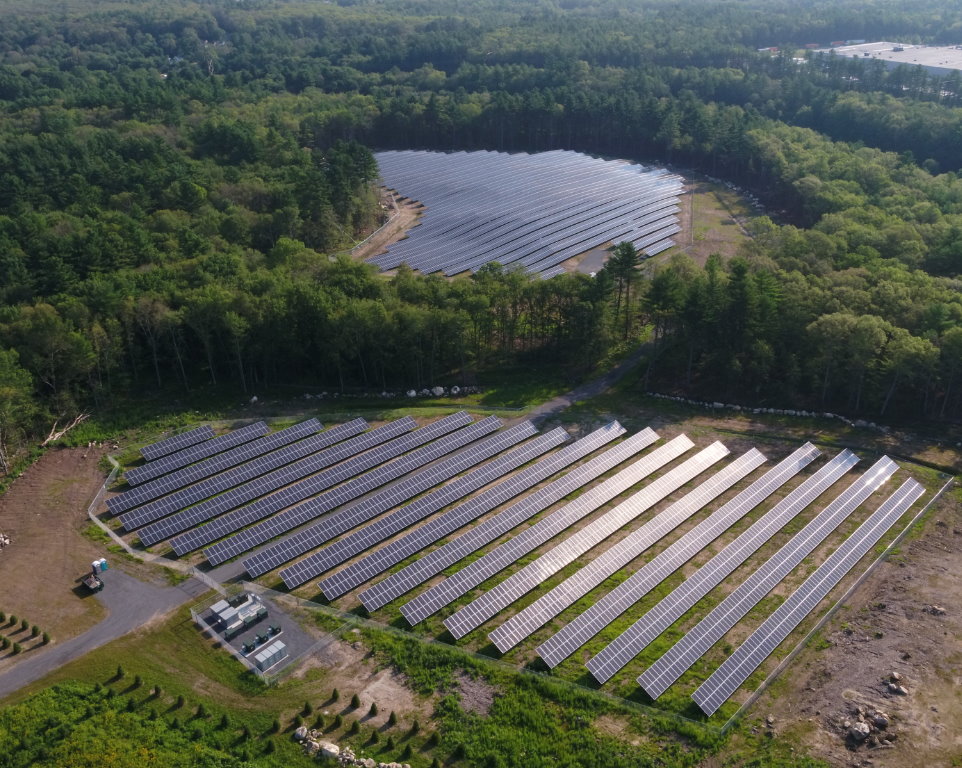 Amp is a Canadian-based global renewable energy infrastructure developer, owner and manager. The US operations of Amp began a few short years ago and with US headquarters in Denver, CO, our real assets business unit will surpass 150MW of operating assets in the US this year, with a further 500MW to be built over the coming 2-3 years.

The portfolio in construction consists of +80MW of solar projects paired with more than 60MWh of energy storage, across Massachusetts and New York

Our US country organization continues to transact in the midst of COVID-19, with another portfolio acquisition completed in New York at the end of March, as we continue supporting developers through this time of uncertainty
Amp continues with its significant asset growth its US region across 2019, putting them in a leadership position within the community solar market. Having entered the market in 2017, Amp has experienced rapid, regional growth, accumulating a development backlog in excess of 500MW.
The team ended 2019 having acquired and developed an additional +80MW of solar projects, paired with more than 60MWh of energy storage in Massachusetts and New York. All projects are starting construction alongside the state-specific COVID-19 restrictions, and the vast majority will reach commercial operation prior to the end of the year. Amp will be building all projects with bifacial solar modules which were purchased prior to the end of 2019 to maintain the 30% investment tax credit and more than half of the projects will include DC-couple energy storage systems that Amp is integrating alongside its solar EPC providers.
The team's deep experience in the solar development industry provides Amp with a unique understanding and knowledge base to ensure projects are executed with precision. Amp's cross-functional teams spent months optimizing each of the 15 projects that make up this portfolio in selecting the bifacial modules, energy storage solutions and racking configurations, which include single axis trackers on roughly 50% of the portfolio, to ensure optimal project economics and long-term performance. "2019 was an exciting year for the Amp team and our development partners where we took the opportunity to fully optimize and launch our energy storage strategy, which includes Amp's proprietary learning and predictive algorithm platform, underwrote and embraced the use of bifacial modules and were able to support our development partners by safe harboring the 30% ITC to maintain project valuations in the face of declining federal incentives" said Country Head, Jared Donald. "This portfolio of projects will bring our US operating assets to over 150 MW by the end of 2020, and keeps us on our path to have more than 500MW of operating community solar projects in the US by the end of 2023."
As an early adopter of community solar projects, Amp US already provides energy credits to thousands of corporate and residential customers, saving them tens of thousands of dollars on their electricity bills each year, while delivering green energy and reducing the carbon footprint of those customers. The increased portfolio size will more than quadruple those numbers and drive further operational efficiencies throughout Amp's business.
Despite the on-going uncertainty surrounding COVID-19 and the impact it is having on businesses around the world, Amp is continuing to grow its US team and support its developers. The team recently signed another New York-based transaction, executing a MIPA with an experienced developer, with whom they will combine efforts to optimize designs and expedite project delivery.