In addition to reducing carbon emissions, we believe renewable energy can also help to build stronger local communities.
We aim to deliver ongoing social benefits throughout the lifetime of each project. Our dedicated development teams work in collaboration with local stakeholders to get a better understanding of unique needs, environmental concerns, and a history of the communities in which we operate. With our long-term commitment to our renewable energy projects, we are a trusted partner and community member.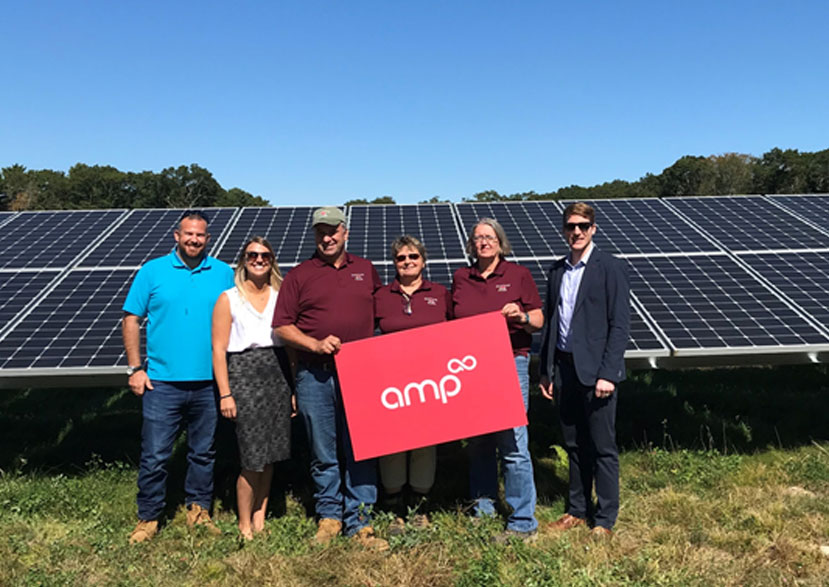 In 2023 Amp US was rebranded to PureSky Energy
With climate change posing such an urgent risk, we believe education is the key to solving tomorrow's environmental challenges.
In the regions where we operate our Community Solar farms, we support school renewable energy education programs with field trips, workshops, and student learning activities. These initiatives help students to understand the unique benefits of renewables and promote sustainability in their local areas. In New York alone we have committed more than $200,000 in the form of donations or scholarships to primary and secondary institutions.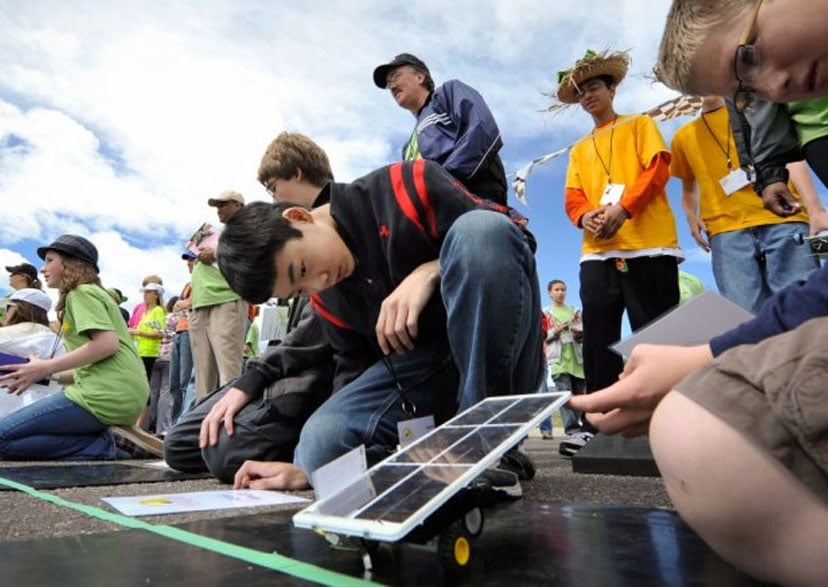 We strive to create new pathways for the next generation to forge careers in clean energy.
To achieve this, we've funded a number of scholarships in green STEM fields to help high school students advance their education and become tomorrow's environmental leaders.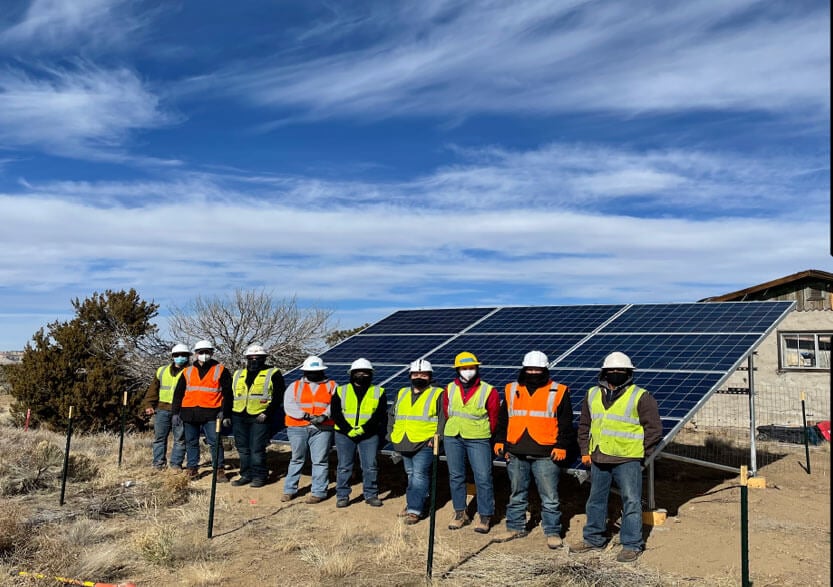 We sponsor Grid Alternatives' Tribal Program in New Mexico to teach Navajo students about solar photovoltaic systems through hands-on training.
Pictured left: The group of NTU trainees and instructors pose infront of a system they installed in Ojo Encino, New Mexico.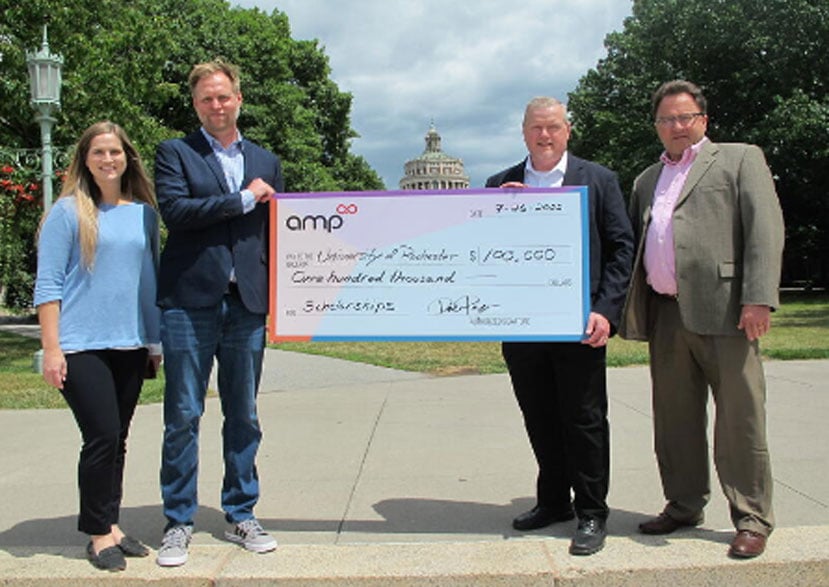 In 2023 Amp US was rebranded to PureSky Energy
$100,000 Scholarship donated to the University of Rochester
The University of Rochester has subscribed to six solar farms in Upstate New York, and will receive financial credits as a result of the clean, renewable energy generated by the farms.
Long-term Local Partnerships
Unlike many developers, we own and operate our projects for their entire lifetime, while working with the landowners, the community and all other relevant stakeholders to ensure a valuable, long-term partnership. We work with all of the local stakeholders through the planning and development, construction, and the operation and maintenance of our projects. We also seek to source materials and services from locally based suppliers and laborers. These measures have been put in place to further support the local economy and to create opportunities for employment.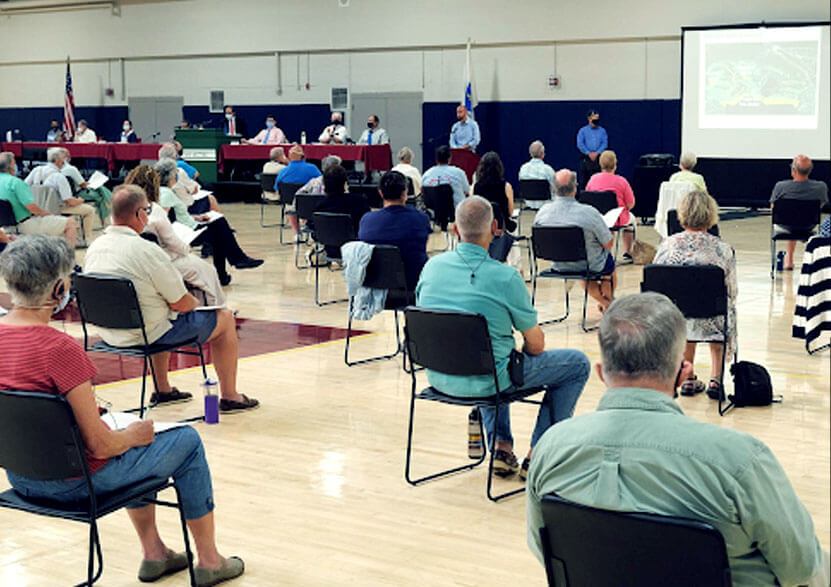 Keeping an Open Dialogue
with Local Stakeholders
We hold town hall meetings for local stakeholders to openly discuss our developments and promote the unique benefits of renewable energy. These sessions allow us to create an open dialogue with residents, addressing any questions or concerns that may arise. Local community members also provide unique context and historical references that we helpful in the development process.
Pictured left: Andrew Chabot, Senior Manager addresses over 180 Falmouth residents at the annual town meeting in June 2021, presenting on the Cape Cod Country Club proposal.